EAXTRON AT CEMAT ASIA 2018 EXHIBITION
For the second time, Eaxtron will have a booth at the internationally renowned CeMAT Asia for its 2018 edition !
This event will take place in the Shanghaï New International Expo Centre from the 6th to the 9th of November 2018.
With almost 99 000 visitors in 2017, CeMAT Asia gathers worldwide specialists from the material handling, automation, transport and logistics technology industries.
After the success of our previous attendance, we are looking forward to meeting you again to show you our products in details and study any business opportunities.
The latest innovations of the industry will be showcased during this event, and we will be glad to exchange with you about ours at the Hall W5 on the booth L2.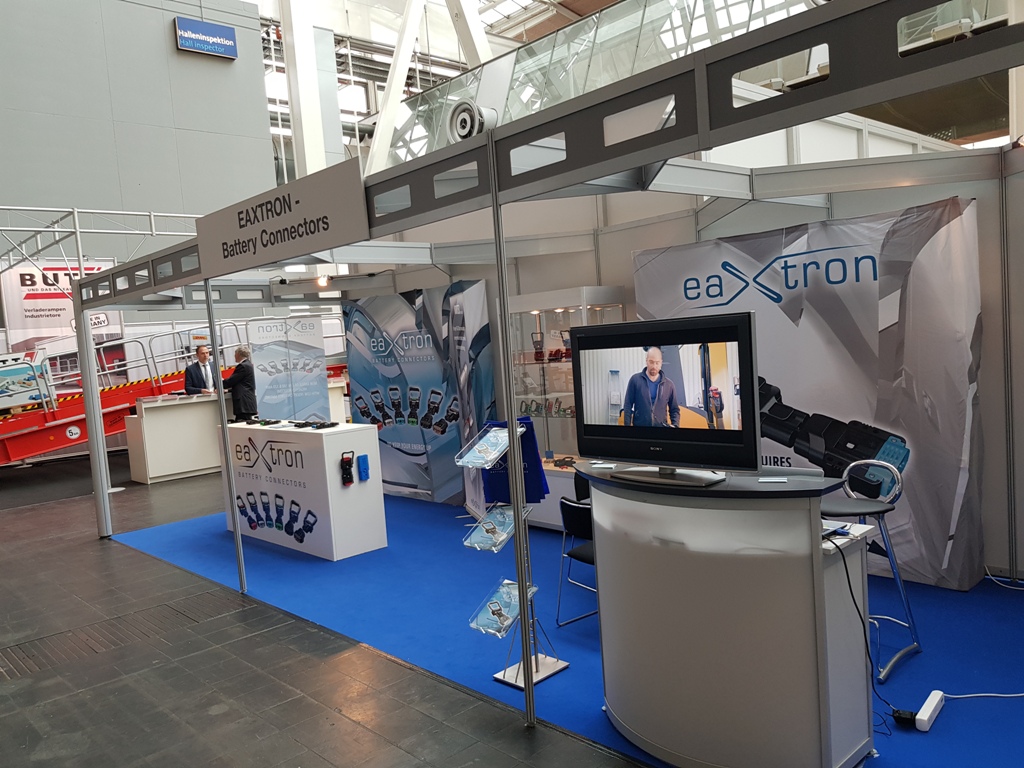 Feel free to contact-us to book a dedicated time with us !
About the CeMAT Asia :
As the leading international exhibition for material handling, automation, transport and logistics technologies in Asia, CeMAT ASIA provides a global purchasing network in the booming Chinese market. In a time of worldwide economic networking, CeMAT ASIA has also become a platform, where the newest technologies are displayed and where experts discuss the future development of their industry.
EAXTRON | BATTERY CONNECTORS
HALL W5 (Forklift Truck and Accessories) - North Entrance
From Tuesday the 6th to Friday the 9th of November
Shanghai New International Expo Center (SNIEC)
No. 2345 Longyang Road,
Pudong New Area, Shanghai 201204, P. R. China
ACCESS TO THE SNIEC
You can not attend to the CeMAT Asia ?
Do you need product information ? Distributor's contacts ? Please leave us a message through our contact-form HERE.